Remembering Ankaji and Pem Tenji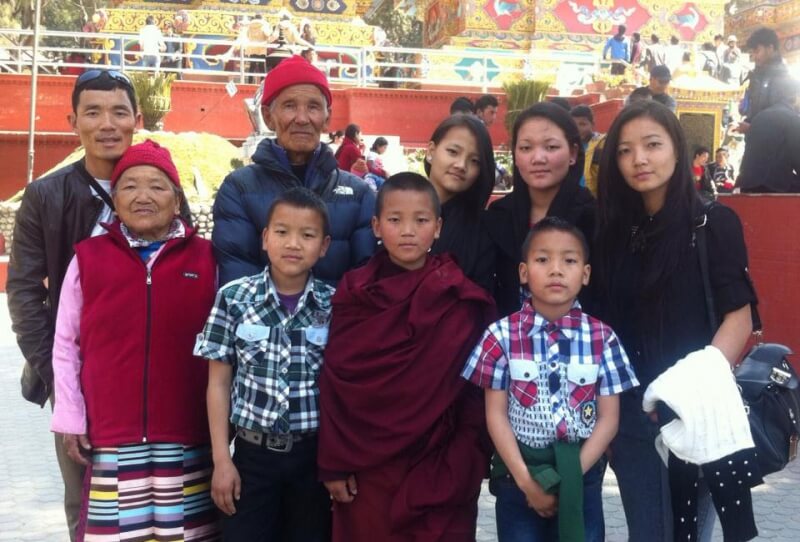 Today a year has past since the tragedy of April 18, 2014, a day that forever changed us at Himalayan Ascent. We remember Ankaji often; random events and moments often trigger his face in our minds.
That tragic day in the icefall, Ankaji left behind 6 children and Pem Tenji, 2 children. Today they are marking their father's one year passing with a special puja. Fortunately, we can report that the children are doing well.
Ankaji's 2 eldest daughters, Chhechi and Phinjum, are about to sit their major national board examination for their grade 12 qualification. All going well, they will continue to tertiary education later this year.  His third daughter, Sumi, is just about to start grade 9 at Alpine Valley School. First son, Ang Temba continues his lama training at a monastery. Ankaji's youngest sons, Ang Ngima and Ang Sumba, will soon start grade 6 and 5, respectively, sponsored by the Himalayan Trust at HIMS in Kathmandu.
Pem Tenji's children, 5 year old Dachhiri and 3 year old Furli are still located in their village in the Makalu region.
We were overwhelmed by so many who contributed towards the education of Ankaji's and Pem Tenji's children. We were especially touched by those who generously donated without having known these two men. This post is a tribute to thank you on the anniversary of their deaths. We raised just under US $14,000 over the past year. Now that our fundraising efforts are over, we will transfer this into a fixed deposit savings account. Our plan is to use this education fund later for the children's higher-level education.
Donations were received from: Laurelyn Sayah, Bibiana Cujec, William Marriot, Peter Lark and Carling Chan, Douglas Frost, Emma Linke, Zoe Marston, Erika Martinez, Atle Johan Bull Lund, Natalie Nguyen, Noel Clough and Thomas Rogerson, Amy Hankinson, Meridith Simms and Matt Scholes, Margaret St Hill, Daniel Munnik, Katie Peichel and Steve Froggett, and Smilyen Pavlov.
We would like to thank Allan and Sharon Cohrs (EverestOne) for facilitating the donations in Australia and for their ongoing support. A special thank you to Patrick Hollingworth, and a very special thank you to Simon Alsop from Mountain Equipment (Sydney, Australia). Simon organised a donation on behalf of Mountain Equipment generated from ticket sales of their Reel Rock screening last year.
The Juniper Fund and the amazing work of David Morton are supporting Ankaji's and Pem Tenji's families as part of their larger effort to help the surviving families of deceased mountain workers.
This year Himalayan Ascent is taking a break from Everest. We wish everyone climbing this season success, but importantly also great adventure and a safe return home to loved ones.