Puja completed, climbing to begin! 5PM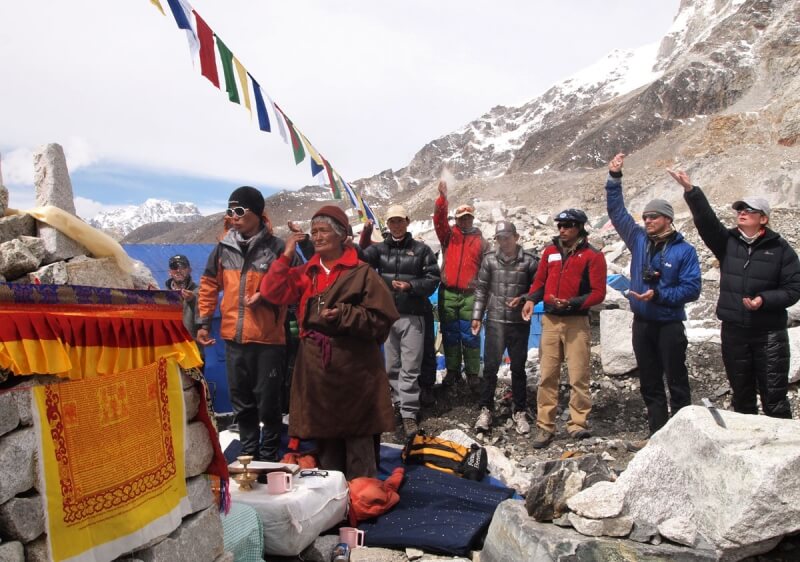 After much preparation and excitement, our puja this morning got underway with all of our Everest climbers and gear in attendance. This year a lama from Pangboche led our ceremony. As is also the local tradition, we celebrated the end of the puja with beer, of course with Everest beer.
Tomorrow at 3am, our support Sherpas and staff will make their first foray through the icefall to carry loads to Camp 1 and Camp 2. The team includes Ankaji, Dendi, Anil the Camp 2 cook and others.
Carlos, Cid, Jangbu and Chirring returned to Lobuche enroute to climb Island Peak. Our trekkers and other Island Peak climbers have also departed Everest base camp so the camp site is quiet again.